Sign-up for our exclusive offers
Bogota
Ultimate Comfort In
Colombia's Capital City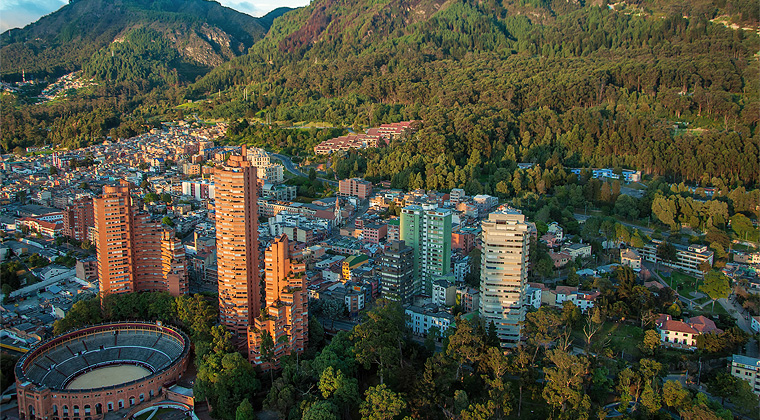 Colombia's capital city, Bogotá is one of Latin America's largest metropolitan areas. (In North America, only Mexico City and New York City are larger.) A cultural and culinary hub, its historic La Candelaria is a must-see. Dating back to the 16th century, it is home to a beautiful collection of colonial buildings that are now home to art galleries, restaurants and museums, interspersed with government palaces, theaters and centuries-old churches and convents.

World-class restaurants are plentiful, serving everything from traditional Colombian cuisine to steakhouse fare. Head to Zona Rosa to enjoy non-stop nightlife and to the quieter, more residential Zona G for top-notch restaurants.

Fun day trips from Bogotá include a tour of an authentic Colombian coffee plantation, where guests can learn about the country's rich coffee-making history and catch a glimpse of the process as it unfolds, and the charming historic town of Zipaquirá, known for its salt mines, including two underground cathedrals carved out of salt.